A stubborn cowboy has sworn never to forgive or forget—but one special woman may find a way to change his mind . . .
 
Hospice nurse Laken Garlington helps people face the end with peace and dignity, surrounded by their loved ones. But the son of her new patient didn't come home to reunite with his dad. So why is Cyler Myer back in horse country? It's clear the sexy, six-three hunk with the steely eyes has a score to settle, and Laken doesn't plan on being collateral damage . . . no matter how irresistible she finds the prodigal cowboy.
Dying is too good for the father Cyler will never forgive—not in this lifetime.
Showing up at his family's Washington State ranch is the first step in his plan. But revenge takes a back seat to desire when Cyler meets a bossy beauty who arouses feelings he isn't ready to face. As they work together to save an ailing mare, Cyler realizes he must decide where his true destiny lies. With
darkness . . . or with the woman who offers the promise of redemption with every kiss.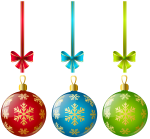 Christmas Scene 
Heart of a Cowboy…Christmas  (Exclusive Scene)
Kristin Vayden
Cyler watched as the twinkling lights reflected off the vaulted celing in the old ranch house.  How long had it been since he'd see the old place decked for Christmas? At least a decade, but it seemed longer, as if it was a lifetime ago.
But that was in the past, it was all in the past—both the good and the bad.
That's what Christmas, hell especially the New year, were all about. Letting go and moving on.
He had certainly had his share of that this past year. So much had happened, so much joy, so much loss, so much healing that he hardly recognized the man in the mirror. The bitterness that he had worn as a shield had melted like the snow from his boots when he came in from the barn.  He smiled these days, and he owed it all to her.
His wife.
Soft footsteps echoed in the hall and he glanced over to see Laken pad into the living room in her Christmas Pajamas. They may not be sexy, but they sure were damn cute.  A smile tipped his lips as he opened his arms in a silent invitation. Laken melted into his embrace as he fireplace crackled with the cedar burning in the hearth. The scent of fresh soap and the dry heat of the fireplace swirled together to give the sense of home.
All was right in his world.
Laken reached up on her tip toes and kissed his jaw slowly, his body reacting immediately to the insane desire to carry her off to their bedroom, but she leaned back and studied him.
"Remembering?" She asked quietly. Laken had this almost sixth sense about people, reading their emotions like normal people read a book. He was no exception.
"Yeah." He nodded, kissing her nose. "But it's a good remembering."
Laken's lips spread into a warm smile. "I'm glad."
"Me too. And I like what you've done with the place." He nodded to the tall, gangly tree they had hunted over by Naches. Damn, the things you do for the women you love.
You'd think that finding a tree in a national forest would be almost comically easy.
Not so much.
Damn thing was seventeen feet tall—they looked a hell of a lot shorter in comparison to the giant pines around them. By the time they found the tree, cut it down and hauled it to the truck, they had realized their lapse in height judgment.
But brought home anyways.
He'd chopped a good seven feet from the base of the tree before it would fit in the living room, but Laken was happy.
That's what mattered.
She'd scored the attic and storage sheds for his mom's old Christmas ordainments and decorations—all flooding him with memories of the woman who had made life bearable when hell seemed to have free reign. The same woman that had died far too soon.
But having the old glass ordainments on the tree and the cheesy nativities she had collected all dotted around the house had been a welcome jaunt down memory lane. The pain of the past no longer haunting him like the ghost of Christmas Past, but his life spread out in front of him in one wide arch of anticipation.
It was amazing how perspective can change everything.
"I'm glad you like everything. Next year we'll…uh…put the star up first." Laken bit her lip, stifling a giggle.
"Yeah, well…we got the tree in the house, I'm calling it a win for this year. Star or no star. But next year I'll lean the thing down before we put water in the base."
Laken nodded. "Dibs. I want to put the star on."
"Deal." He chuckled, smacking her ass teasingly.
She gave a mock glare, but he grinned back unrepentantly.  "You love me."
She arched a brow. "Yeah, I do. And you take shameless advantage of it." She teased.
"Yes, ma'm." Cyler nodded, then bent low to sweep her into his arms. "Every chance I get. And if I don't get the opportunity, I make it."
Laken gasped, then shook her head. "Pushy."
"Yup. You knew what you were getting into."
"So you're saying it's my fault?" She asked, her hand reaching up to tug slightly on his hair.
He started toward their bedroom. "Yup. You get credit for it all."
"If I get credit, then it's a good thing?" Laken asked, tracing her hand down his jawline, his shadow of a beard rasping against her skin.
"The best thing. And if you don't believe me, I'll show you." He nipped at her lips playfully.
"Do I get a choice?" She asked, tenderly rubbing her nose against his, kissing him softly between her words.
"I'm saying you don't want one." He replied.
A soft laugh escaped her lips. "You know me well."
"Now let me love you well." He traced his tongue against her lips as her hands reached up and pulled his head down further to deepen the kiss. He passed through the door and closed it with his foot.
He only broke the kiss long enough to toss his wife on their bed and join her there.
Ending the year and starting the new one with the greatest gift of all.
Love.
If you enjoyed Laken and Cyler, read their full story in "Heart of a Cowboy" Available now!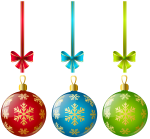 About the Author 
Kristin's inspiration for the romance she writes comes from her tall, dark and handsome husband with killer blue eyes. With five children to chase, she is never at a loss for someone to kiss, something to cook or some mess to clean but she loves every moment of it! Life is full—of blessings and adventure! Needless to say she's a big fan of coffee and wine…and living in Washington she's within walking distance of both!
Follow her on Facebook: www.facebook.com/kristinvaydenauthor
Instagram: @kristinkatjoyce
Twitter: @KristinVayden
You can also sign up for her newsletter at: http://www.subscribepage.com/e8v9l4