Twenty year-old Brooklyn "Bee" Turner is no stranger to grief. After witnessing her mother's brutal murder at age six, Brooklyn is guarded, damaged, and – by all accounts – a bitch. And that's just the way she likes it, if it means keeping everyone at arm's length.
When she stumbles, quite literally, into Finn Chambers – campus ladies' man and the lead singer of a local band —she's unprepared for his persistence in befriending her, and for the dangerous attraction she begins to feel for him.
Because with Finn, she knows it would be more than just sex.
More than just friendship.
And maybe even more than just love.
When a sinister presence from her past reemerges, Brooklyn will be pushed to her breaking point. For the first time in fifteen years, she will confront both her grief and her memories, as she plays a deadly game of cat-and-mouse with an unforeseen enemy.
Because sometimes, the demons we must confront aren't only on the inside….
*** LIKE GRAVITY is a full-length standalone contemporary romance novel, intended for audiences ages 17+ due to sexy times and suspenseful elements. ***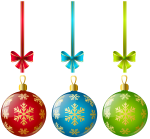 Christmas Scene 
LIKE GRAVITY Christmas Scene
By Julie Johnson
"DREAMING OF A WHITE CHRISTMAS"
I stir awake, pulled from dreams by the sound of his strong fingers strumming softly against the strings of his guitar. My hands find him sitting at the edge of the bed long before my eyes do – I'm still adjusting to the darkness of the room when my seeking palms slide onto his broad shoulders. His back muscles flex beneath my touch, but he doesn't stop playing.
A smile crosses my face as I recognize the beginning strains of my favorite holiday song. I tuck my chin on his shoulder and lean into his warmth as he starts to sing the lyrics.
"Have yourself a merry little Christmas… Let your heart be light…"
His voice – deep with sleep and that sexy rasp I've always loved so much – slides over me like a caress. Even after all these years together, I'm just as entranced by the sound of him singing as I was the first time I watched him play, on a dingy stage at a college dive bar.
"From now on your troubles will be out of sight.."
My eyes drift to the window. Snow is falling gently over the eaves, coating the tree branches in a thick layer of frost. We'll have a white Christmas tomorrow, after all.
"Through the years we all will be together… If the fates allow…"
I wind my arms around Finn's waist and join in for the final verse, my voice huskier than usual with the remnants of sleep. I don't care. Singing with him isn't about perfection. Never has been. It's about something far deeper. Our story has been tangled up in lyrics and stars and song notes since the very beginning.
"So, have yourself a merry little Christmas," we sing together, in perfect harmony. "Oh, have yourself, a merry little Christmas, now."
Finn's fingers strum the final notes. He sets aside the guitar without a word, then turns and gathers me in his arms. I snuggle into his chest, warm and happy. His lips land in my hair.
"What are you hoping for under the tree tomorrow, Brooklyn?"
"Nothing." I tilt my head up to look at him. "I don't need anything."
His eyebrows lift.
"I mean it," I murmur, leaning closer. "I already have everything I could ever want."
His cobalt eyes crinkle at the corners. "In that case, I have some returns to make…"
I scoff. "Don't be cruel. I was trying to be romantic."
"I suppose this means you didn't get me anything?"
"You'll have to wait and see, Mr. Chambers."
"Has anyone ever told you you're quite bossy, Mrs. Chambers?"
I grin at him as my arms loop around his neck. I catch a flash of the gorgeous white-gold rings wrapped around my left finger as I pull him closer. "Only my husband."
His face drops to mine, until our lips are a hairsbreadth apart. "You know, it's okay if you didn't get me anything." He shrugs. "I don't see how any gift you give could top the one you already gave me, when you became my wife."
My eyes sting with unshed tears at his words. I say nothing, but I can't help thinking of the surprise I placed beneath the tree for him – a tiny onesie, with the words MY DADDY IS A ROCKSTAR embossed across the front. I'm guessing, after he opens it, he'll reconsider his stance on the best gift I've ever given him.
He's a wonderful husband. He'll be an even better father.
"Merry Christmas, Finn," I whisper, voice cracking with joy.
"Merry Christmas, Bee."
"I love you."
"I love you more."
© 2017 Julie Johnson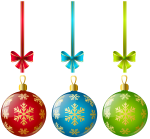 About the Author 
JULIE JOHNSON is a twenty-something Boston native suffering from an extreme case of Peter Pan Syndrome. When she's not writing, Julie can most often be found adding stamps to her passport, drinking too much coffee, striving to conquer her Netflix queue, and Instagramming pictures of her dog. (Follow her: @authorjuliejohnson)
She published her debut novel LIKE GRAVITY in August 2013, just before her senior year of college, and she's never looked back. Since, she has published five more novels, including the bestselling BOSTON LOVE STORY series. Her books have appeared on Kindle and iTunes Bestseller lists around the world, as well as in AdWeek, Publishers Weekly, and USA Today.
You can find Julie on Facebook or contact her on her website www.juliejohnsonbooks.com. Sometimes, when she can figure out how Twitter works, she tweets from @AuthorJulie. For major book news and updates, subscribe to Julie's newsletter: http://eepurl.com/bnWtHH