Scars and Songs by Christine Zolendz 
Shane Maxton is front man for New York City's popular rock band, Mad World. But he has secrets; he's not what everybody thinks he is.
He comes from an ancient world, from a different time, when angels walked among men.
Read the story, through Shane's eyes, of his forbidden love, his fall from grace and his inner turmoil from living with the irrational emotions of being human.
Disclaimer #1: This is the story of Mad World Books 1 & 2, Fall From Grace and Saving Grace, written through the point of view of Shane Maxton.
IT IS THE SAME Love STORY of Grace and Shane. It's just Shane's turn to tell it to you, it's everything you've read before and a whole lot more.
Disclaimer #2: This story contains rock and roll, angels doing naughty things, violence, cursing, drinking alcohol, substance abuse, sexual situations, and irritating scenes that will make you want to hurl your eReader or book out the window. It's not suitable for anyone under the age of 18.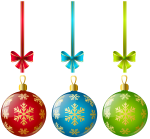 Christmas Scene 
Shane and Grace's First Christmas…Christine Zolendz
I had no idea how much time had passed when I woke one morning to Grace quietly staring out the window next to our bed, a lone tear streaking down her beautiful face.  "Hey, beautiful," I whispered, running one of my bandaged hands along her arm.  "What are you thinking about?"
"It's the day of Christmas Eve," she whispered. Behind her I could see fat white flakes of snow fluttering past.
"Merry Christmas," I said. I swept the covers off my legs and patted the empty space next to me. "Why don't you slide your perfect ass closer to me and let me unwrap your clothes so I could have my present?"
She gently shifted her body and looked up at me, smiling and smoothing her fingers through my hair.  "I just keep thinking about the accident and how happy I am lying in this horrible hospital bed with you.  Makes me wonder where we go from here.  I mean, our lives are open unwritten books, so we could do anything together from here, it's just…"
My throat tightened and I had trouble swallowing.  I loved this girl so much I had difficulty breathing when around her.  I lifted my hand to her face and softly ran my thumb along the bottom of her lips. "I know where I want to go from here," I whispered quietly to her.
Her eyes narrowed and she bit at my thumb, "I swear if you say Boozer's I will break whatever is left not broken on your body right now."  The hospital bed shook with our laughter, which kind of freaking hurt like hell, but like everything else with Grace, it was worth all the pain.
I leaned forward and kissed her lips gently, then leaned my forehead to hers.  "I want to wake up every day I have left to the warmth of your lips on mine, the sound of your voice singing next to me, the feel of your fingers on my skin and your heart beating music with mine.  How about becoming my wife?"
Not even a heartbeat passed before she gave me a breathy, "Oh, hell, yes!"  Then her lips were on mine and my hands were slipping under the bed sheets to feel the warmth of her skin.  Running my fingertips up her inner thighs, I hooked a finger into her undies and started yanking them down.  I didn't give a damn where we were. I hadn't been inside her for weeks and my dick was planning to hold a protest to get back into his favorite place.  She even scooted her plump little ass to help me pull them down.  That is until throats were cleared and the whole damn Mad World band stood in front of us, arms crossed and laughing.
Then they busted out in Christmas Carols.
We never get a break.  However, we were released from the hospital that afternoon and we were finally free to be together.  Still bruised and scarred, we locked ourselves in her bedroom with our guitars and didn't come out until Christmas morning.  There were centuries of things we needed to catch up on, and damn, did we.
Under the twinkling lights of the Christmas tree, she found her engagement ring entwined in the strings of a brand new guitar and cried when she realized that I had bought it before everything came to a head with Gabriel.  I felt like a dick, not being able to ask her in some epic glorious romantic way, but Grace didn't care. And Christmas seemed like the best time.  All that mattered was that we would be spending the rest of our lives together.
Want a FREE GIFT? How about a FREE BOOK by Christine Zolendz? Right now Fall From Grace (Book 1 of the Mad World Series) is FREE on Amazon: http://amzn.to/2zEpQmL
And, on my website there's a FREE BOOK you receive when you sign up for my newsletter with your email.
Check it out: http://www.christinezolendz.com/free-stuff
Happy Holidays! XOXO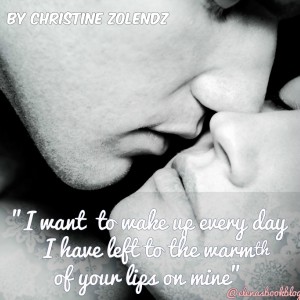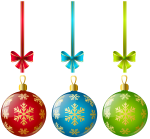 About the Author 
Christine Zolendz, a USA Today Bestseller, resides in New York City with her favorite NYPD detective and their two beautiful daughters. She loves reading, writing, wine, and caramel lattes.
Check out her website: http://www.christinezolendz.com