Nolan Lennox had things figured out. Named after a baseball legend, she enjoyed being the Tomboy, her closet filled with her brother's hand-me-downs, cut-off jeans and soccer shorts. But when her first trip to high school results in a broken heart from the first boy to ever make her heart flutter and cruel words from an older girl she once thought a family friend, Nolan starts to question the very person she thought she was and wonders if her humble upbringing can compete with the afforded luxuries of her privileged peers.
Throughout the next four years, Nolan struggles to maintain herself throughout her path of discovery, learning just how cruel teenagers can be through the pressures of underage drinking, sexuality and class. And despite how life seems to continue to work against her, she still manages to listen to her heart, falling deeper and deeper for the guy the entire town adores, even if he only sees her as a friend. Can Nolan strike a compromise between her own integrity and the boy she loves? And can she make him notice her before it's too late?
Reed Johnson came to Coolidge High School with a lot of fanfare. The son of a hometown football legend and the brother of a local football hero, Reed wore all the pressures of carrying a town without hope into the spotlight. Thankfully, he had the talent to back it up. But when he meets a girl who makes him think twice about exactly what being a hero means, he starts to wonder if following in his brother's footsteps might be all wrong.
Nolan Lennox was everything that was opposite of expected. She didn't flirt, she didn't drink and she didn't sleep around. Nothing about her was easy, but something about her made Reed want to try harder. Though she didn't look the part, she seemed to be spending a lot of time in Reed's thoughts, and he wondered if she could be the one who made it all worthwhile. But could Reed handle letting her down? And would breaking her heart break him beyond repair?
Waiting on the Sidelines explores young love to its fullest, exposing how real young heartbreak and passion is and how important it is to discover yourself and hold onto your own identity. The story follows two young characters as they deal with mature situations, including the prevalence of bullying and promiscuity in today's high school setting. Ultimately, Waiting on the Sidelines is a story of hope, honesty and those powerful, first true loves—the ones worth holding onto at any cost.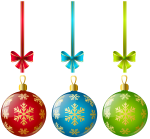 Christmas Scene 
A special bonus scene for Waiting on the Sidelines
By Ginger Scott 
Reed Johnson
We've been in the mall longer than two dudes should be in a mall. My mom used to drag me around from department store to department store, picking up things she had on hold and changing her mind seeing them again two weeks later. I'd sit on bed displays while she ordered employees around to find her something different. Millie Johnson was the queen of changing her mind, and Christmas time kicked her high maintenance spirit up a big notch.
I kinda feel like my best friend Sean is giving her a run for her money right now though. We've visited the same three stores six times. He's picked up the same chain and locket in two of them, and then there's a sweatshirt that "feels nice and soft, just like Nolan likes them."
She does like soft clothing. She has this collection of T-shirts that are all worn and perfectly broken in. I asked her about them once, and she got embarrassed. I think she thought I was teasing her because, I'm guessing, they were probably from the thrift store. I wasn't though. I actually really dig her style. Everything she wears looks like it belongs to her, says something about her—smart, funny, easy-going, sporty.
"You're gonna kill me, but I think…I think I want to look at the sweatshirt and locket together, at that one store that had them both. That way I can, like…hold them up side-by-side or whatever."
I just start walking the other direction, to the store my friend is talking about. Sean has been dating Nolan for seven or eight months. They're really good together, and I like that he's good to her, because she's a really cool girl.
"What'd you get Tatum?" Sean asks, picking up his step to catch up to me. I'm walking a little faster than we have all day because the store he needs is on the other end of the mall, which means one more pass through the food court, and I'm really getting hungry. If I have to smell tater tots one more time without having time to actually stand in line and buy them, I'm going to throw my friend off the escalator.
"I just got her some earrings. They looked kinda seventies-ish to me, but I knew she wanted them, because she took me to the store to visit them twice."
We both laugh. I've been with Tatum for more than a year now. There isn't much we don't know about each other, but there also doesn't seem to be…well…much to know. The sex is great, and often. But it's not really special anymore. Our first time…my first time…I guess that was special. I don't remember much of it, though, other than the end because…I mean, come on.
"I wish Nolan was like that," Sean says, and I perk a brow. "You know, like Tatum? Tell me what to do. I have no idea what she wants."
I fall in behind him as we step onto the escalator and think about what he just said. Nolan loves her family, and she loves simple things. She's willing try new things, like art or seeing some new band coming to the Valley. She loves to bake. Her mom is an amazing cook, and she's always trying to learn how to make things just like her. She also has to carry her phone and wallet everywhere she goes, and I bet if she had one of those small purse things that she could wear over her body she'd love it.
I shake from my trance as we step from the escalator, and I follow Sean into the store as I try to dust out the rush of ideas I just had for a girl who is my friend—who is not my girlfriend. Who is dating my best friend.
Tagging along behind Sean as he circles back to the jewelry counter with the big sweatshirt in his hands, I can't help but notice the dozens of things that leap out at me that would be perfect for her. I hardly hear Sean talking anymore, the noise in my head so loud. I've started to fantasize that I'm the one shopping for Nolan—that I'm buying her a special gift for our first Christmas together, and it has to be perfect. My eyes are staring at the heart-shaped locket and the sweatshirt that Sean has rested side-by-side on the glass countertop, and I'm hit with a sudden realization that neither of these things are good enough for Nolan Lennox. While she'd like them and would be happy, they wouldn't be special.
Nolan deserves something special.
From the corner of my eye, I catch a small wooden box engraved with swirls and flowers, small cuts stained a turquoise blue, others green or yellow. It's the kind of a place a girl would hide her favorite things. It's something Nolan would love. I don't know how I know it, but I just do.
My lips part and I start to point it out to my friend, but something chokes me, and I don't speak. I wait, and when my friend settles on the locket, I smile and nod, happy that he's done.
She'll like the locket just fine. But she won't love it. She'll show her friends…maybe. Probably wear it for a week or two then keep it on her dresser.
The wooden box, though—that she would keep private.
And that's the difference.
I know Nolan.
And just like that locket, I know that I am not good enough.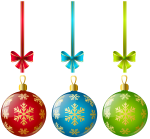 About the Author 
Ginger Scott is an Amazon-bestselling and Goodreads Choice Award-nominated author from Peoria, Arizona. She is the author of several young and new adult romances, including recent best-sellers The Hard Count, A Boy Like You, This Is Falling and Wild Reckless.
A sucker for a good romance, Ginger's other passion is sports, and she often blends the two in her stories. She has been writing and editing for newspapers, magazines and blogs for more than 15 years. She has told the stories of Olympians, politicians, actors, scientists, cowboys, criminals and towns. For more on her and her work, visit her website at http://www.littlemisswrite.com.
When she's not writing, the odds are high that she's somewhere near a baseball diamond, either watching her son field pop flies like Bryce Harper or cheering on her favorite baseball team, the Arizona Diamondbacks. Ginger lives in Arizona and is married to her college sweetheart whom she met at ASU (fork 'em, Devils).