Summer love story about a botany nerd and a forest ranger in Yosemite. Winner FIRST PLACE in Romance in the 2016 Summer Indie Book Awards.
***
How do you know whether you can trust someone?
Maggie Washington is used to relying on herself. Growing up in Iowa, her wild curls and parents who dumped her on her grandmother made it so she's never fit in. Skeptical of other people's motives, she's always been the fling or the friend. Looking to define her life after college, she's thrilled when she scores a choice summer job working in Yosemite National Park restoring habitat.
Court Thompson is a gorgeous (and bearded) forest ranger with a love-em and leave-em reputation. When he shows interest in her, she's torn. Even though she's flattered by his attention, she doubts his sincerity—and her ability to get out of the friend-zone.
Will Court be able to coax Maggie into trusting him that he's for real? Or after the summer of s'mores and skinny dipping, will he let her down like everybody else?
An illustrated novella.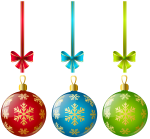 Christmas Scene 
A Lumbersexual Christmas
The winter-clean air chilled our cheeks, turned our noses red, and forced our breath out in hot puffs like smoke. A hush covered Yosemite Valley like a blanket, muffling all sounds as if Maggie and I were in a natural cathedral. In many ways, we were, with the high granite peaks on all sides of us and the crystal clear colors dazzling in the white sunlight. Our snowshoes crunched the fresh snow as we trudged to Yosemite Falls, inhaling the pure conifer scent of the trail. I was just happy that she was at my side, although my stomach jumped with anxiety at what I planned.
A Christmas Eve snowfall this morning had trapped us in the Valley until the roads were cleared—which wasn't expected for a few days. So we'd checked into the soaring and gracious Ahwahnee Hotel, bought some emergency clothes, and spent most of the afternoon and evening warming each other in bed and cuddling by the huge stone fireplaces of the historic hotel, trying every hot drink on the menu.
For the record, sweet, warm Maggie + hot cocoa = heaven.
This morning, Christmas morning, she'd surprised me with a soft, flannel Pendleton shirt she'd sneakily bought at the gift shop, a classic button-down you'd keep for generations. I absolutely loved it and wore it on this hike. I'd given her new gloves and a sketchbook for her botanical drawings, the best I could do while away from our tree and the already wrapped presents in my cabin.
Our cabin.
Maggie didn't seem to mind the change of plans. She gazed with wonder out the tall windows of the hotel lobby and appeared to live in the moment, unperturbed, even though we were stranded. One of many reasons why I loved her—she trusted me and I trusted her, and we'd always find our way together.
Always.
That said, she didn't know what was in my pocket. I'd been carrying it around with me for a month, searching for the right moment.
Like now.
On that thought, my heart rate increased, and it had nothing to do with the exertion from snowshoeing.
Over the last year and a half, Maggie and I had returned to the famous waterfall dozens of times, the place where we had our first kiss. The snow transformed the landscape, obscuring its features so that everything seemed different and new, and the path became unfamiliar, even though I knew it by heart.
Like I knew Maggie's face by heart.
And I knew that even though the next step I wanted to take with her was different, new, and unfamiliar, it was nevertheless a journey I desperately wanted to take with her.
For the rest of my life.
I gazed at her as we walked. She'd shoved most of her dark spiral curls into a stocking cap, but some unruly ones escaped, buoyant like her. Her fresh face and multicolor eyes held a joy and expectancy at exploring pure nature without anyone around.
"This is the most beautiful place in the world," she breathed.
I nodded, my sandy hair covered by the kind of Elmer Fudd hunter hat that Holden Caulfield wore and a scarf wrapped around my neck up to my nose. One gloved hand held hers. The other fingered the box in my jacket pocket.
We kept walking, making fresh tracks, almost blinded in the snow from the piercing sunlight, while white-covered boulders gave us some much-needed shade.
A rustle sounded off to the side, and a family of deer came by. While we saw deer all the time, we still stopped and stared, watching them romp and hop along their way.
When we came to the base of Yosemite Falls, instead of the massive spray we'd see in spring, an inverted cone of snow and ice stood at the base from the frozen water.
"I've always wanted to see that," she whispered, not wanting to disturb the sacred quiet.
"Me too," I murmured, shoving down my scarf to expose my face, my heart racing even more.
She turned to me and lifted up her face, and I kissed her, gently, my beard stroking her smooth cheek. I held both of her hands, our bodies warmed from the walk.
"I don't ever want to leave. Can we just stay here?" Her eyes crinkled with merriment, but I could tell she genuinely wanted to hold on to this moment, let the beauty of the Valley soak into her pores.
"I'd like that," I said huskily.
Her eyes closed and then opened, and she let go of my hands and did a funny spin on her snowshoes, tromping the snow and taking in the power and presence of the woods. Then she stopped and gazed at me, so lovely and all mine.
I took a deep breath.
It was now or never.
I held both her hands.
And in the snow, I got down on one knee, my black snow pants shielding me from the cold.
I let go of one of her hands, dug in my pocket for the little box, and pulled it out.
Her eyes were wide like the expanse of the stars at night. "What are you doing, Court?"
"Maggie," I whispered. "Margaret Washington. I love you. I've always loved you. I love your beauty and your intelligence, your spirit and your soul. I love how I trust you and how you trust me. Will you do me the honor of becoming my wife? Be mine forever? Will you marry me?"
And I opened up the box, showing her my grandmother's ring.
And I held my breath again.
And waited.
And waited.
Her eyes grew bigger and a tear fell down the corner. She inhaled and shrieked, "Oh my God! Yes! Yes, Court, I'll marry you! I love you!"
Her voice and our love echoed through the forest, and my heart soared, content that it was going to be official. That we were official.
She pulled her glove off and slipped the ring on her finger. An art deco diamond with flowers and scrolls, just perfect for my botanist.
And she pulled me up by my armpits and wrapped her arms around me so tight, looking up, seeking my face, kissing me desperately.
"I love you always," she said, and burst into tears.
I kissed them away and assured her, "I'll always love you more."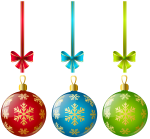 Giveaway: You can win some free copies here → https://bookhip.com/GQGNHV
About the Author 
Leslie McAdam is a California girl who loves romance, Little Dude, and well-defined abs. She lives in a drafty old farmhouse on a small orange tree farm in Southern California with her husband and two small children. Leslie always encourages her kids to be themselves – even if it means letting her daughter wear leopard print from head to toe. An avid reader from a young age, she will always trade watching TV for reading a book, unless it's Top Gear. Or football. Leslie is employed by day but spends her nights writing about the men you fantasize about. She's unapologetically sarcastic and notoriously terrible at comma placement.
Always up for a laugh, Leslie tries to see humor in all things. When she's not in the writing cave you'll find her fangirling over Beck, camping with her family, or mixing up oil paints to depict her love of outdoors on canvas.
www.lesliemcadamauthor.com