Lennon Reborn by Scarlett Cole (Read my Review)
From the queen of heart-pounding, sexy, emotional romance Scarlett Cole comes Lennon Reborn, a stunning, shattering rock star romance in the Preload series.
Lennon McCartney is not a broken man. Because being broken implies being whole once. When a horrific accident deprives him of the one thing he loves—his talent as a fierce and explosive drummer—Lennon is left with a life chained by an abusive mother, by crushing guilt over a tragic past. A life he doesn't want.
Dr. Georgia Starr is a legend. She's one of the most successful neurosurgeons in the world, coming from a long-line of respected New York doctors. Her life is built around solving complex medical cases in order to bring relief and hope to sick children. But the one problem she can't solve is how to live her life. How to be shake loose the burden of being her elitist, arrogant father's daughter. How to be free.
Can a man who despises his life and a woman who desperately needs to live find the answers, and love, with each other?
Knotted by Pam Godwin 
I try to forget her.
It's impossible.
Growing up together, Conor and I shared all our firsts.
First love, first kiss, first…
Not all our firsts.
We were sixteen the night she was violently assaulted while I helplessly watched.
I'll never forget the sounds of her suffering.
Or my inconsolable agony when she left Oklahoma.
Years later, she returns to honor our teenage pact.
Except the boy she loved is gone, replaced by a ruthless cattle rancher knotted with secrets.
She doesn't know my dark cravings or the trails of sin that lead to her.
I don't deserve her, but one truth remains.
She's mine.
The Good Luck Sister by Jill Shalvis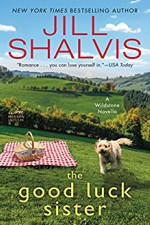 After a difficult few years, Tilly Adams is ready for life to start going right. Though she has a case of first-day nerves teaching art at the local community college, she knows it isn't anything a few snuggles from her rescue puppy won't cure. Until she sees Dylan Scott again, her one-time BFF and first love sitting in the front row.
Dylan knows he should've left well enough alone, but when he sees Tilly living her dream, he can't help but make contact. Ten years ago, he left Wildstone and everything in it behind, including Tilly. He had his reasons, but now he wants her back in his life, anyway he can get her.
When Tilly agrees to design the logo for Dylan's new helicopter touring company, it's business only . . . until she finds herself falling into his arms once again. Can she possibly open her heart back up to the only man who's ever broken it? But soon they're both realizing the truth—love always deserves a second chance.
Bro Code by Kendall Ryan 
There's pretty much only one rule when you're a guy.
Don't be a douche.
Turns out, the fastest way to break that rule is to fall for your best friend's sister.
Ava's brilliant, sharp-tongued, gorgeous, and five years younger than me.
She's the sexual equivalent of running with scissors. In a word, she's dangerous. And completely off-limits.
Falling for her could ruin everything.
Yet I can't seem to stop, even when her company is threatened by a lawsuit, and my promotion hinges on representing the opposing client—and winning.
I can't see a way out of this mess that doesn't end in a broken friendship, a broken heart, or a ruined career.
I may have broken the bro code when I fell for Ava. But do I have the balls to handle what comes next?
A Court of Frost and Starlight by Sarah J. Maas 
A companion tale to Sarah J. Maas's #1 New York Times bestselling A Court of Thorns and Roses series that takes place several months after the explosive events of A Court of Wings and Ruin

Narrated by Feyre and Rhysand, this story bridges the events in A Court of Wings and Ruin and the upcoming novels in the series.
Feyre, Rhys and their companions are still busy rebuilding the Night Court and the vastly changed world beyond. But Winter Solstice is finally near, and with it a hard-earned reprieve. Yet even the festive atmosphere can't keep the shadows of the past from looming. As Feyre navigates her first Winter Solstice as High Lady, she finds that those dearest to her have more wounds than she anticipated – scars that will have a far-reaching impact on the future of their court.
Sombra by Leslie McAdam 
Everything in moderation. Including virtue.
I step off the plane in Madrid and meet his warm eyes. His crooked smile. His devastating charm.
Worse, he's courteous. Honorable. Sensuous. Impossibly attractive.
Tavo awakens my desires–my body–without even touching it.
I don't want to be attracted to him. I've made my promises.
My future has already been determined. I'm wearing a ring.
But I can't control this pull to him.
He wants to explore my shadows.
I want to get out of the light.
I shouldn't feel this way…
Problem is, I can't restrain my heart.
Little Girl Lost by Addison Moore 
A brick wall of a twist that will leave you stunned for days!
A couple's six-year-old daughter befriends a strange young girl and the pair vanishes into thin air.
From New York Times bestselling author Addison Moore comes a thrilling mystery with a twist so big you will never see it coming.
And then she was lost…
Allison and James Price move to the navy-blue forests of Concordia Idaho hoping to leave behind the chaos of Los Angeles and the painful memories of his indiscretions. Once settled in the picturesque town, where time seems to have stalled and life moves at a slower pace, their six-year-old daughter, Reagan, befriends a mysterious young girl who seems too idyllic to be true with her pressed pinafores, her perfectly curled pigtails. One late autumn evening, as their playdate winds down, both girls vanish into thin air. The little girl said she lived at the end of the street but the only thing Allison and James find at the end of the cul-de-sac is the gaping mouth of the forest. Their little girl, the mysterious playmate—they're both gone.
Everyone is looking for Reagan.
Nobody has come forward to claim the mysterious little girl.
Both Allison and James look guilty as hell.
Maybe they are.
The Marriage Arrangement by Jennifer Probst 
From New York Times and USA Today bestselling author Jennifer Probst comes a new story in her Marriage to a Billionaire series. The Book of Spells returns in this sparkling addition to the series!
She had run from her demons…
Caterina Victoria Windsor fled her family winery after a humiliating broken engagement, and spent the past year in Italy rebuilding her world. But when Ripley Savage shows up with a plan to bring her back home, and an outrageous demand for her to marry him, she has no choice but to return to face her past. But when simple attraction begins to run deeper, Cat has to decide if she's strong enough to trust again…and strong enough to stay…
He vowed to bring her back home to be his wife…
Rip Savage saved Windsor Winery, but the only way to make it truly his is to marry into the family. He's not about to walk away from the only thing he's ever wanted, even if he has to tame the spoiled brat who left her legacy and her father behind without a care. When he convinces her to agree to a marriage arrangement and return home, he never counted on the fierce sexual attraction between them to grow into something more. But when deeper emotions emerge, Rip has to fight for something he wants even more than Winsor Winery: his future wife.
**Every 1001 Dark Nights novella is a standalone story. For new readers, it's an introduction to an author's world. And for fans, it's a bonus book in the author's series. We hope you'll enjoy each one as much as we do.**
Perfect Love Story by Natasha Madison 
Hailey
What do you do when you find out your whole life was a lie?
That your husband really wasn't your husband but someone else's.
That the vows you made to each other were simply empty promises.
You pick up and move to the country to start fresh.
When life hands you limes, you make sure you have tequila because your life is about to get stirred up.
Jensen
Married to my high school sweetheart, the best thing she gave me was my baby girl.
But we weren't enough for her. I wasn't enough for her.
The last thing I expected on my birthday was a Dear John letter, but that's what I got when she upped and left.
Now, it's just me and my girl against the world till the new girl moves in next door.
Is there such a thing as a perfect love story?
Cheeky King by Nana Malone 
What good is a King without his Queen?
Sebastian…
I never wanted the crown, but now it's mine.
Instead of my freedom–instead of her.
But even though she's not mine to keep, I can't seem to stay away.
Penny…
The moment he became king, I knew we were over.
Now I've returned home some kind of conquering hero.
If only they all knew that we'd both lost our hearts.
If only I could stay out of the royal bed.
What good is being cocky if you can't get what you want?
Until There Was Us by Samantha Chase 
He'll have to play his cards just right for her to take a chance on him…
Megan Montgomery has always been careful…except that one time she threw caution to the wind and hooked up with a sexy groomsman at her cousin's wedding. But that was two years ago—so why can't she stop thinking about Alex Rebat?
Alex has been living the good life. He loves his job, has a great circle of friends, and doesn't answer to anyone. The problem? There's only one woman he wants and she ran out on him after one amazing weekend. But now that Megan's coming back to town, Alex hopes he can convince her to take another chance on him…and on a future that can only be built together.
Shake it Up by J.Kenner 
There are a million reasons why I need to stop thinking about Taylor D'Angelo naked.
She's too young for me, for starters.
She's too ambitious.
She's my job.
Romance was the last thing on my mind when I agreed to look into her stalker as a favor.
Now, she's all I can think about–and in every position I can imagine.
I'm not the only one obsessing.
The threats against her are intensifying along with our connection.
If I give in, if I let our bodies take over, it could draw her stalker out.
Our passion could save her.
Or it could destroy us both.
I Dare You by Ilsa Madden Mills 
Wall Street Journal bestselling author Ilsa Madden-Mills kicks off a brand-new, sexy, heartfelt contemporary romance series with I DARE YOU!
Badass Athlete: I dare you to…
Delaney Shaw: Who is this?
The late night text is random, but "Badass Athlete" sure seems to know who she is…
Delaney Shaw.
Good girl.
Lover of fluffy kitties and Star Wars.
Curious.
His dare? Spend one night in his bed—a night he promises will be unforgettable—and she can solve the mystery of who he is.
She knows she shouldn't, but what else is she going to do with her boring Valentine's Day?
One sexy hook-up later, her mind is blown and the secret's out.
Maverick Monroe.
Bad boy.
The most talented football player in the country.
Just ask him.
Too bad for him Delaney's sworn off dating athletes forever after her last heartbreak.
But Maverick wants more than one night and refuses to give up on winning Delaney's heart. She isn't one to be fazed by a set of broad shoulders.
Will the bad boy land the nerd girl or will the secrets they keep from each other separate them forever?
Lyric by Molly McAdams 
I'm not the kind of girl you forget.
I wish I was.
I wish I was normal.
That I could blend into a crowd. Have a future with the man I've loved my entire life . . .
Maxon James understands me in a way others can't.
For as long as I can remember, he's vowed that one day he would claim my wild, rebel heart. God knows I wanted him to try. I wanted the life he promised me in his lyrics.
But his assurances couldn't change the past, and the infamous mafia blood in my veins guarantees my heart can't be claimed.
Somewhere along the way, I slipped. I let myself believe we could have it all. Now a dark, menacing shadow hovers between us, mocking us for daring to hope for a normal future.
And it's come to collect on a blood oath.
My name's Elizabeth Borello—Libby for short. Don't worry about forgetting it . . . He hasn't.
Bittersweet by Carmen Jenner and Lauren K. McKellar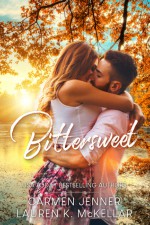 From two USA Today bestselling authors comes a tale of miscommunication and muffins.
Romy Love knows weddings. As the author of a hugely successful wedding blog, you'd think she'd have love covered. It is her last name, after all.
When it comes to her big day, Romy has the flowers picked out, a dress collecting dust in the back of her closet, and a preacher on standby. There's just one problem: the groom doesn't know it yet.
Romy has eyes for the Italian coffee god and single dad who owns the bakery in her building—she also has plans for his delicious buns—but in order to get her happily-ever-after, she has a few things to check off her list first:
Lose twenty pounds
Take over the blogging world one wedding at a time
Make Coffee Hottie fall in love with me
Yeah, this shouldn't be difficult at all.
The Prophet by Celia Aaron 
I can't save myself from the Cloister, and maybe I never could. The Prophet grows more dangerous by the day. His delusions are steeped in blood, and if I'm not careful, that blood will be my own. Despite the growing risk, I still continue the search for the truth, no matter if the thorny path eventually twists back to Adam, guilt in his dark eyes. I've seen glimpses of his soul, and I know there is more to him than the monster, but it's so hard to reach him. I knew when I came here that I'd have to fight, I just didn't realize the war would be waged on so many fronts.
The Greatest Risk by Kristen Ashley 
A woman unable to connect, struggling to hide another part of her. A man burning to learn her truth, and make her whole. Through explosive passion and deep exploration, they are about to take the greatest risk of all. But will they be able to take that leap, and come out on the other side together? In this next passionate novel in the Honey series, New York Times bestselling author Kristen Ashley delivers a stunningly romantic and intensely sexy novel that will stay with you long after you turn the final page.
Unfaded by Julie Johnson (Live 5.2)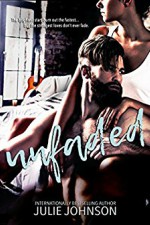 They warned me not to get too close.
Too bad I didn't listen.
Enter a star's orbit, it'll burn you down to ashes before you know what's happened.
And he was the most beautiful star in the night sky.
Singed beyond repair, I left Los Angeles behind.
Left him behind.
But I was kidding myself if I thought a few thousand miles of space would erase my memory.
And I was plain stupid if I thought he'd let me go without a fight.
They say the brightest stars burn out the fastest…
But the strongest loves don't ever fade.
UNFADED is the final installment of a sexy, emotional duet about a jaded rock star and a starry-eyed songwriter. Due to sex, drugs, and rock & roll, it is recommended for readers ages 16 and up.
Love at Last by Melissa Foster (Live 5.2)
Cowboy Cal Hayden has loved Rachel Gray practically since the first time he set eyes on her. But Cal's a careful, responsible man who knows better than to start a relationship before he can give it his all. He bided his time while caring for his family through his father's terminal illness. Now his father is gone and his mother is settled, but has Cal waited too long to make his move?
Find out more about these friends of the Bradens in LOVE AT LAST, and catch up with many of your favorite Love in Bloom characters, including much-anticipated news about babies for the Bradens in Trusty, Colorado!
If this is your first introduction to the Bradens, please note that this is a flirt not a full-length novel. Like all Love in Bloom books, flirts are written to stand alone, so jump right in and enjoy the fun, sexy, and emotional ride.
One More Time by Laurelin Paige (Live 5.2- No Preorder) 
I would have been stupid to turn the opportunity down.
A feature film starring the hottest man in Hollywood—and me.
It wasn't just the chance of a lifetime; it was the first time I'd landed the leading role.
But Tanner James isn't just any actor, aka "Sex God".
He's the man who took my virginity then shattered my dreams.
If I can use this part to launch a new career, it will be worth it.
If I can stop myself from falling back into bed with Tanner, it will be a miracle.
And my heart?
There's no way he's taking that from me.
He's always been the one who owned it.
My One Regret by Claudia Burgoa (Live 5.3- No Preorder) 
When he left her, he made the biggest mistake of his life. But now she might be gone for good. 
Kaden Hades couldn't handle touring with his rock band and a relationship— until he discovered Sadie, the love of his life. But when tragedy struck with his teenage daughter, Kaden broke off the engagement, swearing to put his kids first.
Then he gets the phone call. Sadie's been in a car accident. 
By the time he reaches her side, she is critical.
With Sadie in a coma, memories flood Kaden's mind. Her kisses. And all the wonderful experiences they shared. The day it all went wrong…and Kaden made the biggest mistake of his life. Now, as her last line of defense against those who've given up hope, he'll move heaven and earth to protect her.
Because she's always had his heart—but if he loses her, his world will come apart.
Jock Row by Sara Ney (Live 5.3- No Preorder) 
Scarlett is always the sensible one: The sober driver. The planner. The one holding your hair back while you're worshiping the porcelain gods.
Week-after-week, she visits Jock Row with her friends—the university's hottest party scene and breeding ground for student athletes. And if keeping her friends out of trouble, and guys out of their pants, was a sport, she'd be the star athlete.
Being a well known jock-blocker gets her noticed for all the wrong reasons; just like that, she's banned from Jock Row. NO GUY WANTS A GIRL AROUND WHO KEEPS THEIR JOCK FRIENDS FROM GETTING LAID.
"Rowdy" Wade is the hot shot short-stop for the university's baseball team—and the unlucky bastard who drew the short straw: keep little Miss Goody Two-Shoes out of the Baseball House.
But week-after-week Scarlett returns, determined to get inside.
Maybe Don't Wanna by Lani Lynn Vale (Live 5. 4)
Peter Parker Penn.
Unlike the superhero his mother named him after, Parker is no good guy.
In fact, if there's a picture in the dictionary under anti-hero, it's his.
Parker's spent his life trying to get back on the right side of the tracks, but each step he takes forward, he takes two more steps back.
To save one, he hurts others. To make this good, he turns that bad.
For appearances' sake, he plays the part. He does what people expect him to do—mostly. And at the end of each day, he goes back to his lonely apartment and wishes he was a different person. One who could fix the things he's broken.
Then Kayla Nash forces her way into his life, and the world as he knows it is irrevocably changed.
Everything he thinks he has right is wrong. And everything he thinks is wrong is oh, so right.
One thing leads to another, and suddenly he's growing a conscience, and trying to prove to her that he's as bad as everybody says he is.
Yet she won't listen.
She's convinced that she can save him.
Little does she know, Parker isn't worth saving, and never will be.