It is difficult to choose my top favorites with so many great books but I made you a list with those that left something behind into my heart and into my mind. Enjoy! (click on photos for amazon buying links)
Tru Blue by Melissa Foster (Read my Review)
He wore the skin of a killer, and bore the heart of a lover…
There's nothing Truman Gritt won't do to protect his family–Including spending years in jail for a crime he didn't commit. When he's finally released, the life he knew is turned upside down by his mother's overdose, and Truman steps in to raise the children she's left behind. Truman's hard, he's secretive, and he's trying to save a brother who's even more broken than he is. He's never needed help in his life, and when beautiful Gemma Wright tries to step in, he's less than accepting. But Gemma has a way of slithering into people's lives and eventually she pierces through his ironclad heart. When Truman's dark past collides with his future, his loyalties will be tested, and he'll be faced with his toughest decision yet.
After We Fall by Melanie Harlow (Read my Review)
Jack Valentini isn't my type.
Sexy, brooding cowboys are fine in the movies, but in real life, I prefer a suit and tie. Proper manners. A close shave.
Jack might be gorgeous, but he's also scruffy, rugged, and rude. He wants nothing to do with a "rich city girl" like me, and he isn't afraid to say so.
But I've got a PR job to do for his family's farm, so he's stuck with me and I'm stuck with him. His glares. His moods. His tight jeans. His muscles.
His huge, hard muscles.
Pretty soon there's a whole different kind of tension between us, the kind that has me misbehaving in barns, trees, and pickup trucks. I've never done anything so out of character—but it feels too good to stop.
And the more I learn about the grieving ex-Army sergeant, the better I understand him. Losing his wife left him broken and bitter and blaming himself. He doesn't think he deserves a second chance at happiness.
But he's wrong.
I don't need to be his first love. If only he'd let me be his last.
How to Date a Douchebag by Sara Ney (Read my Review)
CRUDE. ARROGANT. A**HOLE. No doubt about it, Sebastian 'Oz' Osborne is the university's most celebrated student athlete—and possibly the biggest douchebag. A walking, talking cliché, he has a filthy mouth, a fantastic body, and doesn't give a sh*t about what you or anyone else thinks. SMART. CLASSY. CONSERVATIVE. Make no mistake, Jameson Clarke may be the university's most diligent student—but she is no prude. Spending most of her time in the hallowed halls of the library, James is wary of pervs, jocks, and douchebags—and Oz Osborne is all three. She's smart, sarcastic—and not what he expected. …EVERY DOUCHBAG HAS HIS WEAKNESS. He wants to be friends. He wants to spend time with her. He wants to drive her crazy. He wants… Her.
A Veil of Vines by Tillie Cole (Read my Review)
To most people, princes, princesses, counts and dukes are found only in the pages of the most famous of fairytales. Crowns, priceless jewels and gilded thrones belong only in childhood dreams.
But for some, these frivolous fancies are truth.
For some, they are real life.
On Manhattan's Upper East Side, people have always treated me as someone special. All because of my ancestral name and legacy. All because of a connection I share to our home country's most important family of all.
I am Caresa Acardi, the Duchessa di Parma. A blue blood of Italy. I was born to marry well. And now the marriage date is set.
I am to marry into House Savona. The family that would have been the royals had Italy not abolished the monarchy in 1946. But to the aristocrats of my home, the abolition means nothing at all.
The Savonas still hold power where it counts most.
In our tight-knit world of money, status and masked balls, they are everything and more.
And I am soon to become one of them.
I am soon to become Prince Zeno Savona's wife…
… or at least I was, until I met Achille.
And everything changed.
Managed by Kristen Callihan (Read my Review)
It started off as a battle of wits. Me: the ordinary girl with a big mouth against Him: the sexy bastard with a big…ego.
I thought I'd hit the jackpot when I was upgraded to first class on my flight to London.
That is until HE sat next to me. Gabriel Scott: handsome as sin, cold as ice. Nothing and no one gets to him. Ever. He's a legend in his own right, the manager of the biggest rock band in the world, and an arrogant ass who looks down his nose at me.
I thought I'd give him hell for one, long flight. I didn't expect to like him. I didn't expect to want him. But the biggest surprise? He wants me too. Only in a way I didn't see coming.
If I accept his proposal,I leave myself open to falling for the one man I can't manage. But I'm tempted to say yes. Because the real man beneath those perfect suits and that cool façade just might be the best thing that's ever happened to me. And I just might be the only one who can melt the ice around his heart.
Let the battle begin…
Say You Want Me by Corinne Michaels (Read my Review)
There's no way I'll fall for Wyatt Hennington.
He can keep his Southern drawl, irresistible smile, and those pick-up lines all to himself. I made the mistake of sleeping with him not once, but twice. I'm not stupid enough to give him round three, especially after he left me in the middle of the night so I could see myself out. I vow to return to Philadelphia and forget him.
It proves easier said than done.
When the doctor informs me I'm the winner of door prize number two, I put my life on hold and head back to Bell Buckle. Three months and if we can't make this work, I'm gone.
The problem is–when the cards are stacked against us, and I can't bring myself to leave him, I'll finally know if he truly loves me or if all my fears were real . . .
Punk 57 by Penelope Douglas (Read my Review)
"We were perfect together. Until we met." Misha I can't help but smile at the lyrics in her letter. She misses me. In fifth grade, my teacher set us up with pen pals from a different school. Thinking I was a girl, with a name like Misha, the other teacher paired me up with her student, Ryen. My teacher, believing Ryen was a boy like me, agreed. It didn't take long for us to figure out the mistake. And in no time at all, we were arguing about everything. The best take-out pizza. Android vs. iPhone. Whether or not Eminem is the greatest rapper ever… And that was the start. For the next seven years, it was us. Her letters are always on black paper with silver writing. Sometimes there's one a week or three in a day, but I need them. She's the only one who keeps me on track, talks me down, and accepts everything I am. We only had three rules. No social media, no phone numbers, no pictures. We had a good thing going. Why ruin it? Until I run across a photo of a girl online. Name's Ryen, loves Gallo's pizza, and worships her iPhone. What are the chances? F*ck it. I need to meet her. I just don't expect to hate what I find. Ryen He hasn't written in three months. Something's wrong. Did he die? Get arrested? Knowing Misha, neither would be a stretch. Without him around, I'm going crazy. I need to know someone is listening. It's my own fault. I should've gotten his phone number or picture or something. He could be gone forever. Or right under my nose, and I wouldn't even know it. *Punk 57 is a stand alone New Adult romance. It is suitable for ages 18+.
Beard Science by Penny Reid (Read my Review) 
Jennifer Sylvester wants one thing, and that one thing is NOT to be Tennessee's reigning Banana Cake Queen. Ever the perpetual good girl and obedient daughter, Jennifer is buckling under the weight of her social media celebrity, her mother's ambitions, and her father's puritanical mandates. Jennifer is officially desperate.
And desperate times call for Cletus Winston.
Cletus Winston is a puzzle wrapped in a mystery covered in conundrum sauce, and now he's in a pickle. Despite being convinced of his own omniscience, extortion by the exalted Banana Cake Queen of Green Valley has taken him completely by surprise. So… what's a maniacal mastermind to do?
Likely, the last thing you expect.
'Beard Science' is the third book in the Winston Brothers series, is a full-length romantic comedy novel, and can be read as a standalone.
Royally Screwed by Emma Chase (Read my Review)
Nicholas Arthur Frederick Edward Pembrook, Crowned Prince of Wessco, aka "His Royal Hotness," is wickedly charming, devastatingly handsome, and unabashedly arrogant―hard not to be when people are constantly bowing down to you.
Then, one snowy night in Manhattan, the prince meets a dark haired beauty who doesn't bow down. Instead, she throws a pie in his face.
Nicholas wants to find out if she tastes as good as her pie, and this heir apparent is used to getting what he wants.
Dating a prince isn't what waitress Olivia Hammond ever imagined it would be.
There's a disapproving queen, a wildly inappropriate spare heir, relentless paparazzi, and brutal public scrutiny. While they've traded in horse drawn carriages for Rolls Royces and haven't chopped anyone's head off lately―the royals are far from accepting of this commoner.
But to Olivia―Nicholas is worth it.
Nicholas grew up with the whole world watching, and now Marriage Watch is in full force. In the end, Nicholas has to decide who he is and, more importantly, who he wants to be: a King… or the man who gets to love Olivia forever.
Black Swan Affair by K.L. Kreig (Read my Review)
I've loved him as long as I can remember. The gangly boy with big brown eyes and unruly hair who grew up into an intoxicating man. He wears scruff like he invented it and ambles with a swagger that makes panties drop. Killian Shepard. Shep. We grew up together. We played Ghost in the Graveyard. Had our own rock band. It didn't matter that he was five years older than me. It didn't matter that he looked at me as a kid sister even as I grew into woman. It didn't even matter when he left me behind to go to college and start his adult life. He'd be back. He was always meant to be mine. He came back, all right. But instead of smelling of promises, he stunk of betrayal. And he destroyed me—us—the day he married my sister instead of me. So I did the only thing a girl like me in my position could do. I got my revenge. I married his brother, Kael. Now we're one big happy f**king family.
Thief of Hearts by L.H. Cosway (Read my review)
Andrea Anderson has no clue of the thoughts churning around in the dark and dangerous ex-con's head as he enters her classroom. In fact, she's momentarily lost for words. Not in her entire teaching career has she had a student who looked quite like Stu Cross.
A widow at just twenty-eight, love is something Andie hasn't considered a part of her life for a very long time. However, when lingering touches turn to whispered words and hot, searching stares, she begins to wonder if maybe she should take a leap of faith.
But Stu is in her class for a reason, and it has nothing to do with love. He's there to burrow his way into her life and repay a debt, otherwise his family will suffer. Andie is the first person to show him true kindness since he left prison, and though he doesn't want to mislead her, he doesn't have another choice.
Before long, Stu can't tell whether or not he's acting anymore, and his feelings for Andie could throw all of his carefully crafted plans into complete and utter disarray.
The Silent Waters by Brittainy C. Cherry  (Read my review) 
Moments.
Our lives are a collection of moments. Some utterly painful and full of yesterday's hurts. Some beautifully hopeful and full of tomorrow's promises.
I've had many moments in my lifetime, moments that changed me, challenged me. Moments that scared me and engulfed me. However, the biggest ones—the most heartbreaking and breathtaking ones—all included him.
I was ten years old when I lost my voice. A piece of me was stolen away, and the only person who could truly hear my silence was Brooks Griffin. He was the light during my dark days, the promise of tomorrow, until tragedy found him. Tragedy that eventually drowned him in a sea of memories.
This is the story of a boy and girl who loved each other, but didn't love themselves. A story of life and death. Of love and broken promises.
Of moments.
The Hating Game by Sally Thorne 
Nemesis (n.) 1) An opponent or rival whom a person cannot best or overcome.
2) A person's undoing
3) Joshua Templeman
Lucy Hutton has always been certain that the nice girl can get the corner office. She's charming and accommodating and prides herself on being loved by everyone at Bexley & Gamin. Everyone except for coldly efficient, impeccably attired, physically intimidating Joshua Templeman. And the feeling is mutual.
Trapped in a shared office together 40 (OK, 50 or 60) hours a week, they've become entrenched in an addictive, ridiculous never-ending game of one-upmanship. There's the Staring Game. The Mirror Game. The HR Game. Lucy can't let Joshua beat her at anything—especially when a huge new promotion goes up for the taking.
If Lucy wins this game, she'll be Joshua's boss. If she loses, she'll resign. So why is she suddenly having steamy dreams about Joshua, and dressing for work like she's got a hot date?
Wild heart by Beth Ehemann
For Lawrence "Viper" Finkle, hockey isn't just a sport, it's a way of life. Since the first time he stepped onto the ice at just eight years old, he knew what he was meant to do, and he does it well. When his career takes an unexpected hit, and his relationship is pushed to the breaking point, he's left sidelined and wondering what his future holds.
Just when he's sure things can't get any worse…they do.
Can Viper pull himself together in time to save his career, his girl, and his sanity? Or will he be permanently benched?
 Turbulence by Whitney G.                                                       
Fuck me recklessly.Kiss me harder.Take me again and again…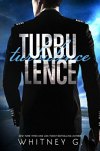 He and I met under a cloud of clichés:
Boy meets girl. Boy charms girl. Boy fucks girl.
Our story was supposed to end right after the orgasms, right after we went our separate ways.
But then we saw each other again…
And neither of us could walk away.
Our rules were simple.
Our passion was scandalous.
Our hearts were supposed to be safe…
But when you find something so all-consuming—something so intoxicating and inescapable, you'll risk everything you've ever had, even if you're destined to crash and burn.
This is us.
This is our messed up love.
This is turbulence.
Ravage by Tillie Cole
Is finding one's true love worth committing the greatest sacrifice of all?
Taken as a teen, prisoner 194 was stripped of his name and freewill, meticulously honed to be a ruthless machine. Even as he tries to fight his captors hold on him he knows that obedience is the only way to save his sister, who is the one person that keeps him from turning into a monster.
As a young girl Zoya Kostava barely escaped the brutal attack that killed her entire family. Now twenty five she lives in secrecy. That is until she hears her brother also survived and is living with their greatest enemy.
Zoya risks her safety and anonymity to find the brother she thought dead and is captured by a beautiful, brutal man. A man who both captivates and scares her, in him she sees a soul as lost as her own.
They both have so much to lose will they be able to save each other…and survive.
Neighbor dearest by Penelope Ward
After getting dumped, the last thing I needed was to move next door to someone who reminded me of my ex-boyfriend, Elec.
Damien was a hotter version of my ex.
The neighbor I'd dubbed "Angry Artist" also had two massive dogs that kept me up with their barking.
He wanted nothing to do with me. Or so I thought until one night I heard laughter coming through an apparent hole in my bedroom wall.
Damien had been listening to all of my phone sessions with my therapist.
The sexy artist next door now knew all of my deepest secrets and insecurities.
We got to talking.
He set me straight with tips to get over my breakup.
He became a good friend, but Damien made it clear that he couldn't be anything more.
Problem was, I was falling hard for him anyway. And as much as he pushed me away, I knew he felt the same…because his heartbeat didn't lie.
I thought my heart had been broken by Elec, but it was alive and beating harder than ever for Damien.
I just hoped he wouldn't shatter it for good.
To Hate Adam Connor by Ella Maise
So you may ask, who is Adam Connor? He is the recently divorced, Academy Award-winning actor who just moved in next door with his kid. He also happens to be an exquisite male specimen and the most infuriating sly bastard I've ever come across.
Let's be honest here, wouldn't you wanna take a peek over the wall to catch a glimpse of him, hopefully when he is naked? Wouldn't you melt away after watching him work out as his five-year-old kid cheered him on? Do I even have to mention those abs, the big bulge in his pants, or that arm porn? Oh, wait, you would never spy on him? Sure…
While I was being thoughtful by not breaking and entering and was actually considering going over to offer him a shoulder—or maybe a boob or two—to cry on (y'know, because of his divorce), instead he had me thrown in jail after a small incident. Jail, people! He was supposed to grant me countless orgasms as a thank you, not a jail cell.
After that day, I was mentally plotting ways to strangle him instead of jumping his bones to make sweet love. So what if my body did more than just shiver when he whispered dirty little things in my ear? I can't be held responsible for that. And when was the last time he'd kissed anyone anyway? Who'd enjoy a kiss with a side of heart attack?
Even if he and his son were the best things since sliced bread—and I'm not saying he was—I couldn't fall for him. No matter what promises he whispered on my skin, my curse wouldn't let us be. I wasn't a damsel in distress—I could save myself, thank you very much—but deep inside, I still hoped Adam Connor would be the hero of my story.
It Ends With Us by Colleen Hoover
SOMETIMES THE ONE WHO LOVES YOU IS THE ONE WHO HURTS YOU THE MOST
Lily hasn't always had it easy, but that's never stopped her from working hard for the life she wants. She's come a long way from the small town in Maine where she grew up – she graduated from college, moved to Boston, and started her own business. So when she feels a spark with a gorgeous neurosurgeon named Ryle Kincaid, everything in Lily's life suddenly seems almost too good to be true.
Ryle is assertive, stubborn, and maybe even a little arrogant. He's also sensitive, brilliant, and has a total soft spot for Lily, but Ryle's complete aversion to relationships is disturbing.
As questions about her new relationship overwhelm her, so do thoughts of Atlas Corrigan – her first love and a link to the past she left behind. He was her kindred spirit, her protector. When Atlas suddenly reappears, everything Lily has built with Ryle is threatened.
With this bold and deeply personal novel, Colleen Hoover delivers a heart-wrenching story that breaks exciting new ground for her as a writer. It Ends With Us is an unforgettable tale of love that comes at the ultimate price.
Bossman by Vi Keeland
The first time I met Chase Parker, I didn't exactly make a good impression.
I was hiding in the bathroom hallway of a restaurant, leaving a message for my best friend to save me from my awful date.
He overheard and told me I was a bitch, then proceeded to offer me some dating advice.
So I told him to mind his own damn business―his own tall, gorgeous, full-of-himself damn business―and went back to my miserable date.
When he walked by my table, he smirked, and I watched his arrogant, sexy ass walk back to his date.
I couldn't help but sneak hidden glances at the condescending jerk on the other side of the room. Of course, he caught me on more than one occasion, and winked.
When the gorgeous stranger and his equally hot date suddenly appeared at our table, I thought he was going to rat me out
.But instead, he pretended we knew each other and joined us―telling elaborate, embarrassing stories about our fake childhood.
My date suddenly went from boring to bizarrely exciting.
When it was over and we parted ways, I thought about him more than I would ever admit, even though I knew I'd never see him again.
I mean, what were the chances I'd run into him again in a city with eight million people?Then again…
What were the chances a month later he'd wind up being my new sexy boss?
Rock Wedding by Nalini Singh
After a lifetime of longing for a real family, Sarah Smith thought she'd finally found her home with rock star Abe Bellamy, even if she knew Abe didn't love her the way she loved him. But their brief relationship, filled with tragedy and heartache, nearly destroyed her. Alone, emotions in turmoil, and already shaky self-esteem shattered, Sarah struggles to pick up the pieces in the wake of their divorce.
Abe knows he's to blame for the end of his marriage. Caught in a web of painful memories, he pushed away the best thing in his life – the sexy, smart woman he adores – breaking them both in the process. Then fate throws him a second chance to get things right, to prove to Sarah that she means everything to him. Abe desperately wants that second chance at love…even if he knows he doesn't deserve it.
But can he convince Sarah – now strong and independent without him – to risk her wounded heart one more time?
An Act of Obsession by K.C. Lynn
She's beautiful yet scarred beyond repair.
He's powerful and lethal, in and out of the ring.
One act of kindness brought Sophie Parish far more danger than she could have ever imagined. Now she's on the run, leaving behind her family and the only dream she's ever had.
Retired EFC fighter Kolan Slade's life has been one endless battle after another. He has a dark past with an even darker desire—the only one he's ever known.
Until he meets Sophie.
Intrigued by her raw beauty and the secrets she's trying to hide, Kolan craves to know who she is and what she's running from.
Protecting her becomes his obsession and he'll sacrifice it all to save her. But in the end her love will have him questioning himself and everything he thought he knew.
Allegiance of Honor by Nalini Singh
The Psy-Changeling world has undergone a staggering transformation and now stands at a crossroads. The Trinity Accord promises a new era of cooperation between disparate races and groups. It is a beacon of hope held together by many hands: Old enemies. New allies. Wary loners.
But a century of distrust and suspicion can't be so easily forgotten and threatens to shatter Trinity from within at any moment. As rival members vie for dominance, chaos and evil gather in the shadows and a kidnapped woman's cry for help washes up in San Francisco, while the Consortium turns its murderous gaze toward a child who is the embodiment of change, of love, of piercing hope: A child who is both Psy…and changeling.
To find the lost, protect the vulnerable—and save Trinity—no one can stand alone. This is a time of loyalty across divisions, of bonds woven into the heart and the soul, of heroes known and unknown standing back to back and holding the line. But is an allegiance of honor even possible with traitors lurking in their midst?
#Swag by Cambria Hebert
Racing is in her DNA.
Right alongside money and power.
When you're the daughter of one of the most powerful men in the country,
you have to work harder for success.
Joey Gamble's a girl on a male-dominated track.
With a daddy who can buy whatever she wants.
But she doesn't want anything… except to EARN her reputation.
Racing is his passion.
Trouble follows him everywhere. Some even say he invites it.
When you're nipping at the taillights of the best driver in the new NRR,
you have to fight and claw for each and every success.
It's never been easy for Lorhaven.
That's why he doesn't play by the rules.
He's a man with a serious chip on his shoulder against the pro racing circuit.
We at GearShark want to know what's up with that.
We've also been hearing rumblings…
of a pro who wants to go indie.
We've invited racing royalty and the driver from the wrong side of the tracks to sit down and talk to us about a possible crossover.
We expected sparks to fly when Joey and Lorhaven crossed paths.
Will those sparks ignite into a full-on inferno?
Some kind of perfect by Krista&Becca Ritchie 
Falling in love was just the beginning
The conclusion to the epic ten-book series about the unbreakable strength of family, friendship, and love.
Lily & Lo are back one final time. Childhood best friends and soul mates.
Ryke & Daisy are back one final time. Wild risk-takers and flirty adventurers.
Connor & Rose are back one final time. Genius rivals and intellectual teammates.
Ten years of laughter. Of heartache. And love.
Priceless by Linda Kage
Three things in my life were fact.
I needed Sarah to survive.
I needed sex to remain sane.
And I could never mix sex with Sarah.
I just knew—deep in my marrow—that if I did, I'd somehow lose her. All my deepest darkest secrets would crack open, bleed out, and ruin everything between us. I wouldn't unleash the shit inside me on my worst enemy, let alone her. So she stayed strictly in the friend zone.
People probably thought I never went there with her because of her cerebral palsy, but f*ck them. She knew she was the most important person in my world, and I wasn't about to risk hurting our relationship just to make my c*ck happy.
Until the moment she begged me to take her virginity.
Now it's all about to hit the fan, because how the hell do you resist the one person forbidden to you when she says please?
–Brandt Gamble
Until June by Aurora Rose Reynolds
June Mayson and Evan Barrister's whirlwind courtship resulted in a secret marriage right before he left for boot camp. Evan knows deep in his gut that June is too good for him, but after getting a taste of the beautiful life they can have together, he's unwilling to let her go. June promises to wait for him, knowing neither time or distance will ever change her feelings for Evan—that is until she's served with divorce papers while he's overseas and she's forced to let him go.
Her marriage and divorce a well-kept secret, the last person June expects to run into when she moves back to her hometown is Evan. Angry over the past, she does everything within her power to ignore the pull she feels whenever he is near. But how can she ignore the pain she sees every time their eyes meet? How can she fight the need to soothe him even if she knows she's liable to get hurt once again?
Is it possible for June and Evan to find their way back to each other again? Or will they be stopped by an outside force before they ever have a shot?
The Wrath & the Dawn by Renee Ahdieh
In a land ruled by a murderous boy-king, each dawn brings heartache to a new family. Khalid, the eighteen-year-old Caliph of Khorasan, is a monster. Each night he takes a new bride only to have a silk cord wrapped around her throat come morning. When sixteen-year-old Shahrzad's dearest friend falls victim to Khalid, Shahrzad vows vengeance and volunteers to be his next bride. Shahrzad is determined not only to stay alive, but to end the caliph's reign of terror once and for all.
Night after night, Shahrzad beguiles Khalid, weaving stories that enchant, ensuring her survival, though she knows each dawn could be her last. But something she never expected begins to happen: Khalid is nothing like what she'd imagined him to be. This monster is a boy with a tormented heart. Incredibly, Shahrzad finds herself falling in love. How is this possible? It's an unforgivable betrayal. Still, Shahrzad has come to understand all is not as it seems in this palace of marble and stone. She resolves to uncover whatever secrets lurk and, despite her love, be ready to take Khalid's life as retribution for the many lives he's stolen. Can their love survive this world of stories and secrets?
Shameless by Lex Martin
Brady…
What the hell do I know about raising a baby? Nothing. Not a goddamn thing.
Yet here I am, the sole guardian of my niece. I'd be lost if it weren't for Katherine, the beautiful girl who seems to have all the answers. Katherine, who's slowly finding her way into my cynical heart.
I keep reminding myself that I can't fall for someone when we don't have a future. But telling myself this lie and believing it are two different things.
Katherine…
When Brady shows up on a Harley, looking like an avenging angel—six feet, three inches of chiseled muscle, eyes the color of wild sage, and sun-kissed skin emblazoned with tattoos—I'm not sure if I should fall at his feet or run like hell. Because if I tell him what happened the night his family died, he might hate me.
What I don't count on are the nights we spend together trying to forget the heartache that brought us here. I promise him it won't mean anything, that I won't fall in love.
I shouldn't make promises I can't keep.
Ladies Man by Katy Evans
He's not the guy you date.
He's the one night stand.
You'd think the man who sends hot looks my way, who called me succulent, would want to strip me to my skin and spread me out on his bed like every other woman in Chicago.
Except he passed on my offer….
Just like I once did on his.
He's wary, like I am.
He's broken, like I am.
And everyone knows two broken parts can't ever make a whole.
So I try to distract myself. I'm back to dating.
Tahoe and I are strictly friends. He doesn't think my new beau is good enough, but to him, no man is good enough for me. Especially Tahoe himself.
But the more time Tahoe and I spend around each other, the more confused I feel.
I'm trying to open myself to love.
But I'm quickly realizing that the only man I want is stubborn, cocky, unattainable playboy Tahoe Roth.
The one your mother warned you about.
The one my body craves.
The only one who will surely break my heart.
Paper Princess by Erin Watt
From strip clubs and truck stops to southern coast mansions and prep schools, one girl tries to stay true to herself.
These Royals will ruin you…
Ella Harper is a survivor—a pragmatic optimist. She's spent her whole life moving from town to town with her flighty mother, struggling to make ends meet and believing that someday she'll climb out of the gutter. After her mother's death, Ella is truly alone.
Until Callum Royal appears, plucking Ella out of poverty and tossing her into his posh mansion among his five sons who all hate her. Each Royal boy is more magnetic than the last, but none as captivating as Reed Royal, the boy who is determined to send her back to the slums she came from.
Reed doesn't want her. He says she doesn't belong with the Royals.
He might be right.
Wealth. Excess. Deception. It's like nothing Ella has ever experienced, and if she's going to survive her time in the Royal palace, she'll need to learn to issue her own Royal decrees.
Sweet Love by K.C. Lynn
Two cups of a protective, dirty talkin' alpha who loves his Cupcake.
One tablespoon of a sweet southern baker who loves her Sexy Sawyer, even when he's being a hothead.
A slice of the past that shows up on their doorstep, turning their world upside down with a life-altering plea.
A dash of passion.
A pinch of heartache.
A sprinkle of hope.
Mix together in a large bowl, creating a difficult choice, a testing of one's faith, and a man who will do anything to protect his family—even if it means accepting a decision that could result in losing the one he loves most.
Bake at 350° for a rich serving of life with a love that could withstand anything. Even the unthinkable.
A timeless recipe that is sure to fill your heart with a generous helping of sweet love.
Where Lighting Strikes by A.L. Jackson
Do you know what it feels like right before lightning strikes? How you can feel the current running through your veins? The trembles of warning that ripple through the air? It was a thrill Tamar King chased all her life until it became the very thing she had to escape.
For the last four years, Tamar King has hidden herself in an isolated world she created. She was safe. No one could touch her. Until Lyrik West walked through her door.
He's the lead guitarist for Sunder and everything she can never have. The dark and beautiful rock star becomes everything she craves.
Lyrik's life has been devoted to his band and that success has cost him. Bitter, hard, and filled with regret, he refuses to lose himself again, but from the moment he sees her, he wants one night with Tamar King.
The gorgeous bartender is more than he bargained for. Their attraction is consuming. Their desire overpowering. With one touch, they ignite.
But is it worth the cost of getting burned?
She's a gorgeous nightmare and he's a wicked dream…
Life in Reverse by Beth Michele
Vance…
Ember Bennett was my beginning…but she was also the end.
She was my downfall.
And I never even saw her coming.
She didn't burst into my life demanding to be noticed. Instead, she slipped in under my radar when I wasn't looking. Caught me off guard.
I should have been paying better attention.
Because I found myself drawn to her. Her quirkiness, her laughter, her brutal honesty.
I didn't ask for her. Still I found myself wanting her. Needing her. Craving her.
I just couldn't have her.
_______________
Ember…
I was minding my own business when Vance Davenport showed up.
He wasn't talking, yet somehow I heard him.
I wasn't looking, but my eyes sought him out.
He became something I never expected.
Until it all changed.
Then he became someone I wanted to forget.
The Wall of Winnipeg and Me by Mariana Zapata
Vanessa Mazur knows she's doing the right thing. She shouldn't feel bad for quitting. Being an assistant/housekeeper/fairy godmother to the top defensive end in the National Football Organization was always supposed to be temporary. She has plans and none of them include washing extra-large underwear longer than necessary.
But when Aiden Graves shows up at her door wanting her to come back, she's beyond shocked.
For two years, the man known as The Wall of Winnipeg couldn't find it in him to tell her good morning or congratulate her on her birthday. Now? He's asking for the unthinkable.
What do you say to the man who is used to getting everything he wants?
Out of Focus by L.B. Simmons
"Shhhh, Cassandra, it's our little secret."
Secrets are stubborn things when they refuse to remain hidden. They tear through your soul, clawing and lashing until the pain becomes so unbearable, you're left no choice but to silently scream your agony. No one hears you, of course. You smile on the outside and drift through life as though your mind is at peace, but all the while, you remain your own tortured prisoner. Sealed inside the darkened, soundproof room of your conscience, deafening cries echo as you plead for someone to unlock the door and release you from your nightmares. And eventually, when no one comes, you find ways to cope. To dull the suffering the only way you know how.
But what happens when you've become so numb, when everything around you has become so blurred, that you begin to lose focus on the saving grace standing directly in front of you? When you've anesthetized yourself to the point of losing consciousness, forced to watch as his once solid image fades away, lost to your reach in the haze as it smothers you?
What do you do then?
You fight. You heal. Then you bring him back.
Well, my name is Cassie Cooper, and it's time.
No more secrets.
This is my story.
Legend by Katy Evans
Maverick "the Avenger" Cage wants to rise to the top and become a legend in the ring. Though he keeps his identity well guarded, he's known on the fighting circuit as the new kid with a chip on his shoulder and a tattoo on his back that marks him as trouble. He's got a personal score to settle with the Underground's one and only Remington "Riptide" Tate.
As Mav trains, he meets a young girl—the only other new person in the town–and sparks fly. When things get heated between them, he finds out she's none other than Reese Dumas, the cousin of Remington Tate's wife. A girl who's supposed to root against him and a girl he's supposed to stay away from.
But Maverick fights for the woman in his heart, and the monsters in his blood. The world's eyes are on them and the victor will go down in history as the ultimate fighting champion; the ultimate LEGEND.
Fighting Solitude by Aly Martinez
I was born a fighter. Abandoned by my parents, I spent my life forging my own path—one guided by my fists and paved with pain.
Untouchable in the ring, I destroyed everyone who faced me, but that's where my victories ended. Outside the ropes, I repeatedly failed the few people who loved me. Including my best friend, Liv James—the one person I'd die to protect.
Even though I didn't deserve her, Liv never stopped believing in me. Never gave up. Never let go. After all, she understood what I'd lost, because she'd lost it too.
Liv was everything to me, but she was never truly mine.
That was going to change.
I lost my first love, but I refused to lose my soulmate.
Now, I'm on the ropes during the toughest battles of my life.
Fighting to be the man she deserves.
Fighting the solitude of our pasts.
Fighting for her.
Defenseless by Corinne Michaels 
My life is a secret. His life is dangerous. We're both stubborn, calculating, and controlling. Mark Dixon doesn't know what he's getting into. He doesn't know his games could cost us our lives. I have to do what is necessary to keep us alive, and that means guarding my heart. But I know I'm defenseless against him, and in the end, he'll force me to surrender.
The Baller by Vi Keeland
The first time I met Brody Easton was in the men's locker room.
It was my first interview as a professional sportscaster.
The famed quarterback decided to bare all.
And by all, I don't mean he told me any of his secrets.
No. The arrogant ass decided to drop his towel, just as I asked the first question. On camera.
The Super Bowl MVP quickly adopted a new hobby—screwing with me.
When I pushed back, he shifted from wanting to screw with me, to wanting to screw me.
But I don't date players.
And it's not because I'm one of the few women working in the world of professional football.
I'd date an athlete.
It's the other kind of player I don't date.
You know the type. Good looking, strong, cocky, always looking to get laid.
Brody Easton was the ultimate player.
Every woman wanted to be the one to change him.
But the truth was, all he needed was a girl worth changing for.
Turned out, I was that girl.
Simple right?
Let's face it. It never is.
There's a story between once upon a time and happily ever after…
And this one is ours.
Waiting for Wyatt by S.D. Hendrickson 
My name is Emma Sawyer.
I met Charlie and Wyatt on the same sultry, summer day. It was unexpected, leaving a feeling in the pit of my stomach like the time I drove too fast over Beckett Hill. The moment happened out of nowhere, all fast and quick and a little strange. Or maybe that was just Wyatt's personality.
It was Charlie that brought us together. Little Charlie with those ridiculous ears. I found the dog, waiting in a pool of his own blood. Waiting for someone. Waiting for me.
Now Wyatt, he wasn't waiting for anyone. At least that's what he said, except I saw something different in the broken guy all alone out in the woods. I knew he needed me before he knew it himself.
Wyatt with his hidden dimples. Wyatt with his warnings to stay away. He was a hard lump of coal, ready to burn everything around him. The more he burned, the more it pulled me into the pain I saw etched on his troubled face.
I wanted to help Wyatt. I wanted to save him like he had saved all the Charlies in the world. He told me not to fall for him, but I did anyway. I fell hard and fast and deeply in love with Wyatt Caulfield.
But that was before I knew his secret.
Aced by K. Bromberg 
Rylee and Colton's ride continues…
One moment. Six years ago.
The night she made the world around me so much more than just a blur. Now it's the catalyst that threatens to tear us apart.
Our happily was supposed to be ever after. So why do I feel like it's slipping through my fingers?
How can one moment, when our world seemed so right, resurface and cause our perfect life to spiral out of control?
I can't lose her.
She's my checkered flag.
The score by Elle Kennedy
He knows how to score, on and off the ice
Allie Hayes is in crisis mode. With graduation looming, she still doesn't have the first clue about what she's going to do after college. To make matters worse, she's nursing a broken heart thanks to the end of her longtime relationship. Wild rebound sex is definitely not the solution to her problems, but gorgeous hockey star Dean Di-Laurentis is impossible to resist. Just once, though, because even if her future is uncertain, it sure as heck won't include the king of one-night stands.
It'll take more than flashy moves to win her over
Dean always gets what he wants. Girls, grades, girls, recognition, girls…he's a ladies man, all right, and he's yet to meet a woman who's immune to his charms. Until Allie. For one night, the feisty blonde rocked his entire world—and now she wants to be friends? Nope. It's not over until he says it's over. Dean is in full-on pursuit, but when life-rocking changes strike, he starts to wonder if maybe it's time to stop focusing on scoring…and shoot for love.
An Ounce of Hope by Sophie Jackson
Max O'Hare can't seem to let go of his past: his drug habit, the end of his relationship with Lizzie Jordan, the woman he knows he'll never get over, and the loss of their unborn son.
After successfully completing rehab and learning to explore his deepest fears and dreams through painting, Max meets Grace Brooks. With her innate optimism, and her love of art and photography, Grace appears to be the perfect girl. Yet no one knows where she came from, or why she keeps her past so closely guarded. Over time, Max and Grace gradually allow each other in—but will he ever be able to fully let go of his past? Or will his heart remain closed forever?
Built by Jay Crownover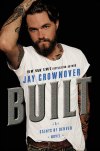 Sometimes you have to tear everything down to build something new…
Sayer Cole is frozen inside. At least, that's what it's felt like for as long as she can remember. She's yet to let anyone past her icy exterior – and the one guy she thinks might melt her heart couldn't possibly be interested in someone so uptight.
Rough, hard and hot-as-hell, Zeb Fuller has rebuilt his life and his construction business since protecting his family sent him to jail all those years ago. His elegant client, Sayer, makes him feel like a Neanderthal in denim, but despite the many hints that he's been dropping to get to know her better, she seems oblivious to his charms.
Just as things finally start to heat up, Zeb's past comes back to haunt him and he needs Sayer's professional help to right a wrong and to save more than himself. As these opposites dig in for the fight of their lives, fire and ice collide in an unstoppable explosion of steam…